We are proud dealers of Premium Floors, Quick-Step Flooring range. Contact us on 1800 00 38 39 for more information
TIMBER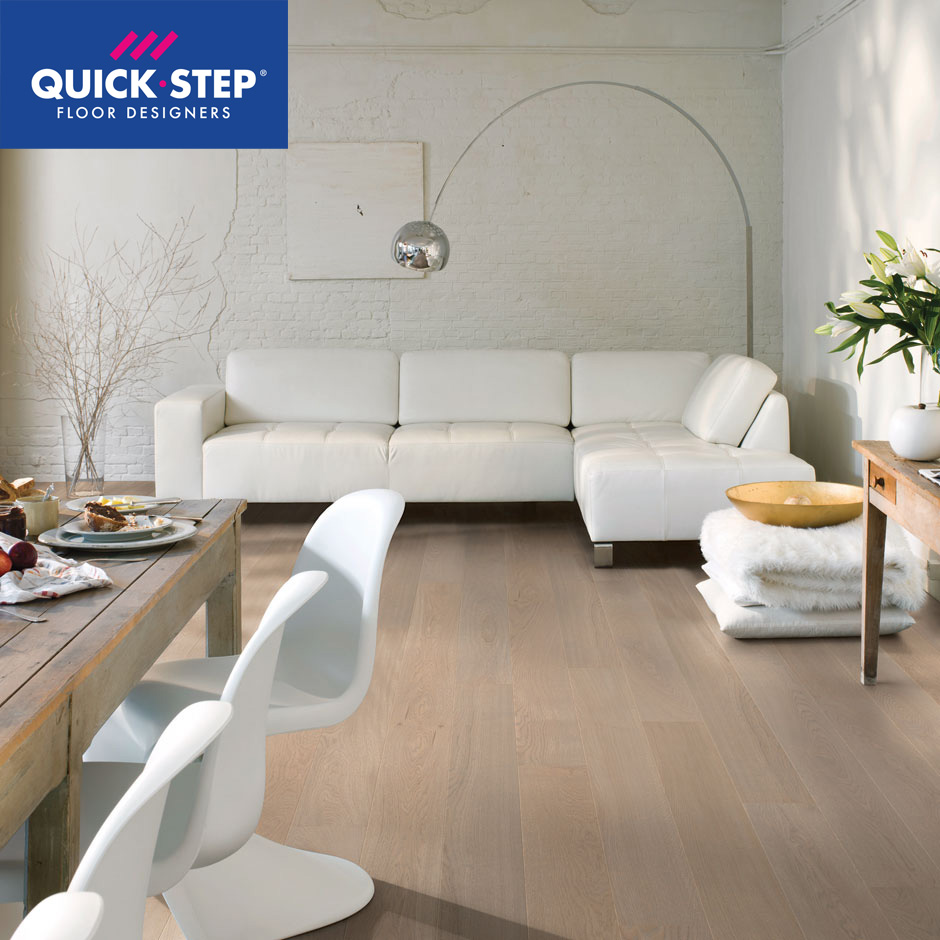 Wood Flooring – Natural & Authentic
Share the passion for wood
If you want warmth and grace in your home, nothing surpasses the appeal of a wood floor. You'll never tire of its exceptional beauty, and it will give you a lifetime of pleasure. Moreover, a beautiful wood floor is the ideal basis for every style and every interior.
As a dedicated flooring company, Quick-Step® is delighted to bring you a collection of innovative, real wood engineered flooring.
Wood floors you won't have to worry about
Quick-Step® is a pioneer in innovation and quality, and knows how to create a perfectly engineered wooden floor. As wood is particularly influenced by fluctuations in temperature and humidity, it's essential that the various layers of the planks are perfectly attuned to each other. Only with a careful selection of raw materials combined with a perfect control of moisture content during the production process, optimum stability and durability of your floor can be guaranteed.
LAMINATE
HYBRID